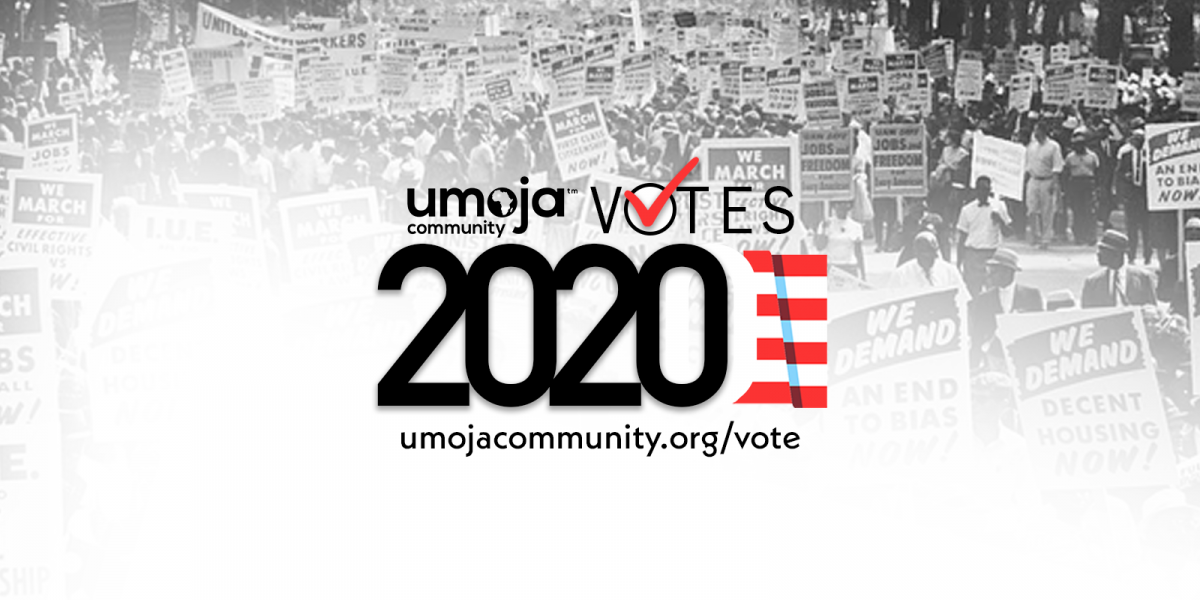 #UMOJAVOTES
The Umoja Community Education Foundation is committed to encouraging our community to be civically engaged. African Americans have been disproportionally impacted by decisions made in the voting booth and by elected officials who have disregarded the validity of Black life. Our voice is in our vote. When we vote, we stand on the shoulders of bold and daring leaders and ancestors who fought for justice and equity. In this election, our vote is extremely important. We challenge our community to do everything in its power to make the ancestors proud by voting to improve the experiences of Black life, fight racial and gender inequity and ensure that our youth have a better future.
Below are resources that will aid the community in this effort.
In 2020, California elections officials are rising to meet the challenge of COVID-19.
Every registered voter will receive a vote-by-mail ballot.
Every registered voter can sign up to receive vote-by-mail ballot tracking by text (SMS), email, or voice call.
Extra sanitation methods and social distancing measures will be in place at all voting locations.
If you have any questions about voter registration or casting your ballot this fall, you can contact the Secretary of State's office by calling toll-free (800) 345-VOTE (8683).
California Important Dates
October 5, 2020: Counties will begin mailing vote-by-mail ballots.
October 19, 2020: Last day to register to vote
November 3, 2020: Election Day (Polls are open 7:00 a.m. - 8:00 p.m.)
Washington Important Dates
October 16: Start of an 18-day voting period (through Election Day). Ballots are mailed out and Accessible Voting Units (AVUs) are available at voting centers.
October 26: Online and mail registrations must be received 8 days before Election Day.
November 3: Deadline for Washington State voter registration or updates (in person only).
November 3: General Election
Important Links