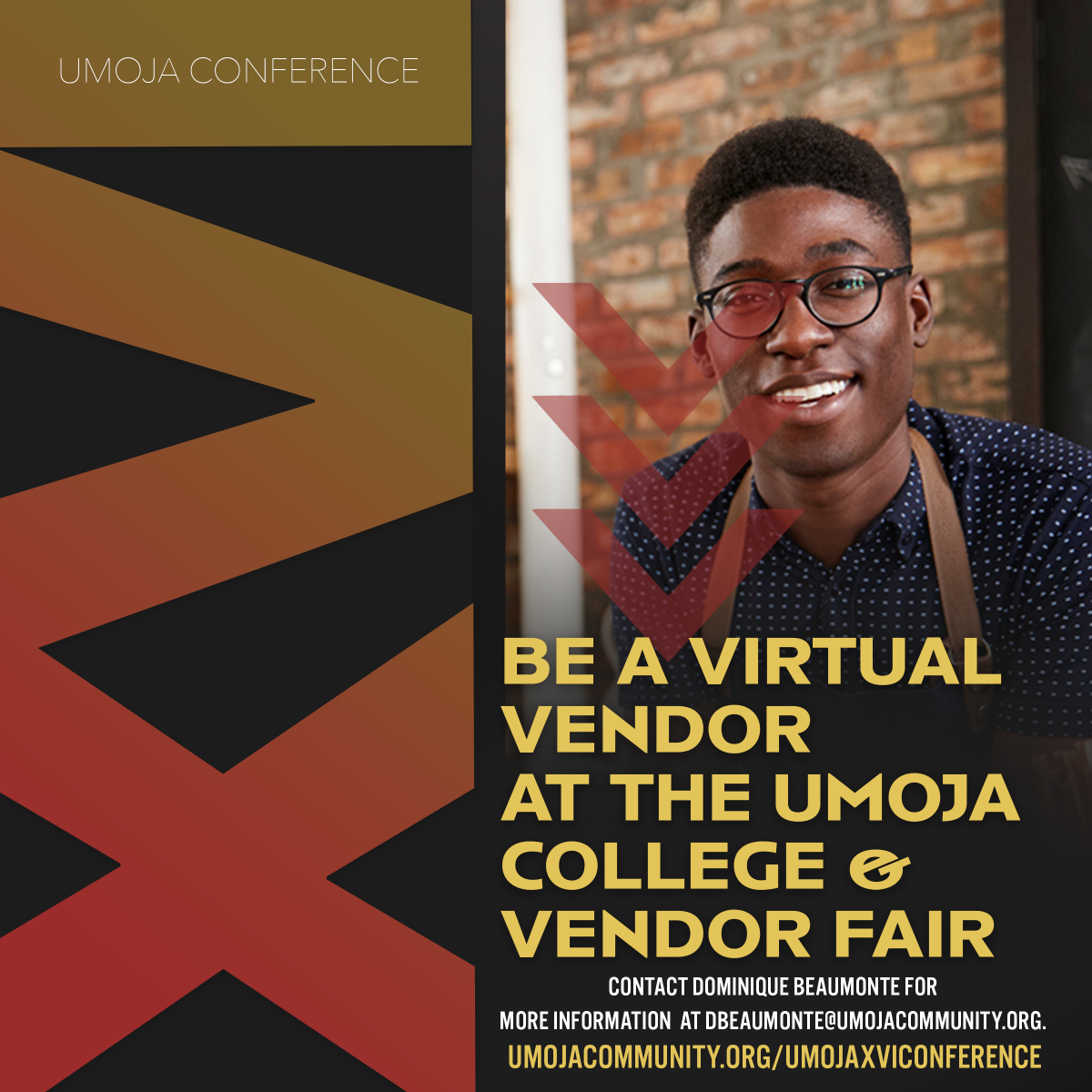 We would love for you to be a vendor at the Umoja XVI Conference College, Career and Opportunity Fair! The fair will be held on February 25-27, 2021.
The Virtual Umoja XVI Conference will host 500+ students, staff, and faculty! Our conference attendees will be eager to learn about opportunities and services! Don't miss out on this opportunity!
College/University/Corporate Vendor Rate: $175.00*
Conference Registration: $100.00
*Does not include conference registration.