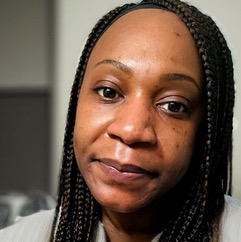 Brandi Mitchiner
Staff
Brandi is a higher education professional based in Sacramento, California. She graduated from California State University, Sacramento (CSUS) with a Bachelor of Science degree in Career and Technical Studies and she is currently enrolled in the CSUS MBA program.  Brandi has over five years of experience working in higher education, providing administrative support, event planning assistance, grant coordination, and human resources support. 
As an HRIS Specialist, Brandi handled recruitment and onboarding for a company with over 2,000 employees in California and Nevada. She helped implement and install new point-of-sale hardware in 27 retail locations and provided training to management on new HRIS and employment verification systems to streamline the hiring and onboarding processes.
In her most recent role as a Senior Administrative Assistant, Brandi provided complex administrative support to executive leadership for several divisions. Her duties included: processing timesheets, managing the Engineering and Planning budgets, ordering supplies, scheduling meetings, submitting project proposals and bids, revising technical specifications, taking meeting minutes, and recommending best practices to improve efficiency. 
In her free time, Brandi enjoys reading, traveling, and spending time with her two dogs. She is passionate about lifelong learning and helping students succeed in their educational and career goals.