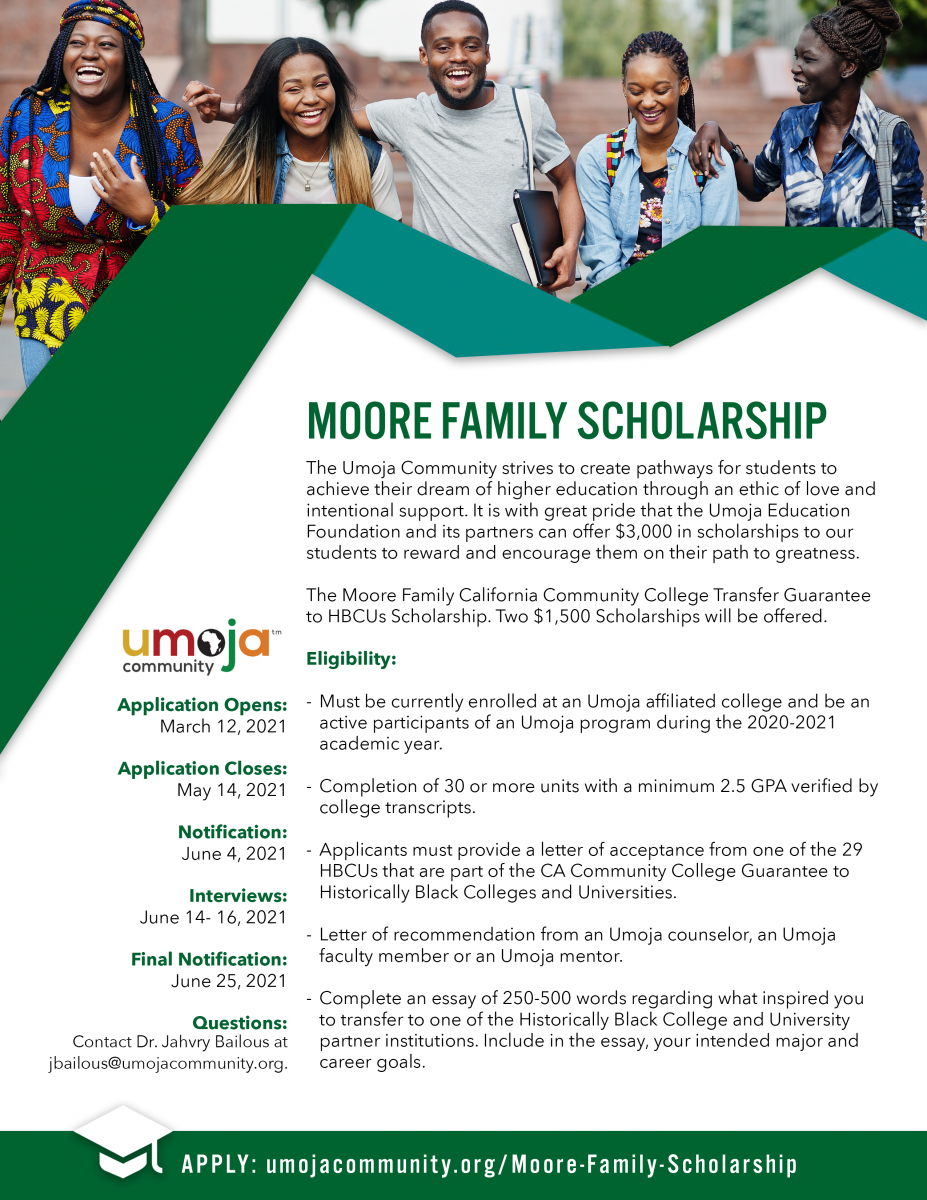 The Moore Family Scholarship Application
Instructions:
The Umoja Community strives to create pathways for students to achieve their dream of higher education through an ethic of love and intentional support. It is with great pride that the Umoja Education Foundation and its partners can offer $3,000 in scholarships to our students to reward and encourage them on their path to greatness.
The Moore Family California Community College Transfer Guarantee to HBCUs Scholarship. Two $1,500 Scholarships will be offered.
Eligibility
Applicants must be currently enrolled at an Umoja affiliated college and be an active participants of an Umoja program during the 2020-2021 academic year.
Completion of 30 or more units with a minimum 2.5 GPA verified by college transcripts.
Applicants must provide a letter of acceptance from one of the 29 HBCUs that are part of the CA Community College Guarantee to Historically Black Colleges and Universities. For the list of participating Schools see the reverse side.
Letter of recommendation from an Umoja counselor, an Umoja faculty member, or an Umoja mentor.
Complete an essay of 250 to 500 words regarding what inspired you to transfer to one of the Historically Black College and University partner institutions. Include in the essay, your intended major and career goals.
Please note the application deadlines and important dates:
Application Opens: March 12, 2021
Application Closes: May 14, 2021
Notification: June 4, 2021
Interviews: June 14- 16, 2021
Final Notification: June 25, 2021
Please complete the following questions. All applicants will be reviewed based on the responses below. For questions about the application, please contact jbailous@umojacommunity.org.