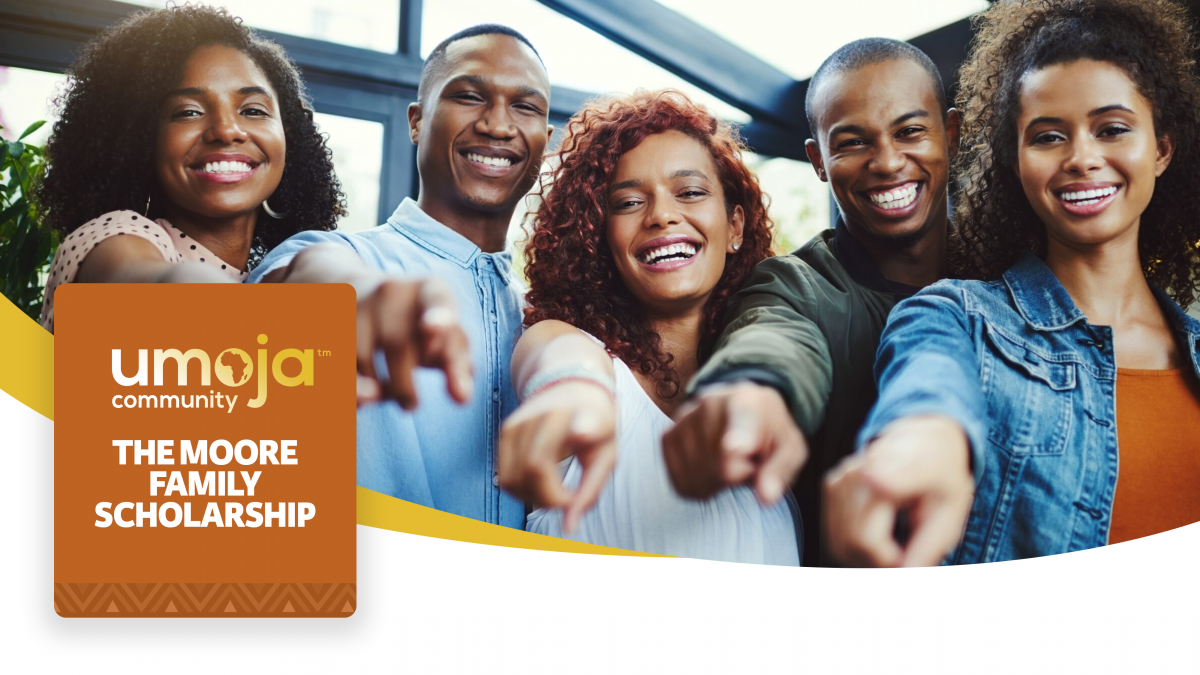 THE MOORE FAMILY SCHOLARSHIP
Scholarship Background: The Umoja Community strives to create pathways for students to achieve their dream of higher education through an ethic of love and intentional support. It is with immense pride that the Umoja Community Education Foundation and its partners can offer $3,000 in scholarships to our students to reward and encourage them on their path to greatness. The Moore Family Scholarship provides two $1500 scholarships to Umoja students who transfer to any of the HBCUs (Historically Black Colleges and Universities) participating in the California Community College HBCU Transfer Guarantee Project.
ELIGIBILITY
Applicants must be currently enrolled at an Umoja affiliated college and be an active participant of an Umoja program during the 2023-2024 academic year.
Completion of 30 or more units with a minimum 2.5 GPA overall verified by college transcripts.
Applicants must provide a letter of acceptance from one of the HBCU partners that participate in the California Community College Guarantee to Historically Black Colleges and Universities. For the list of participating schools. Check the link for eligible schools: CCC HBCU (Historically Black College and University) Partnering Eligible Schools
Letter of recommendation from an Umoja counselor, an Umoja faculty member or an Umoja classified professional/administrator.
Complete an essay of 250 to 500 words (maximum) that addresses at least 3 of the following categories:
What inspired you to transfer to a Historically Black College and University?
Describe your level of involvement in Umoja and how you contributed to the program. Examples of Involvement include (but are not limited to) utilizing program resources and participating in program activities.
What is your intended major and what are your career goals?
Describe any obstacles you may have overcome while in college?
Your Umoja story (Why is Umoja important? What impact did Umoja have on your decision to apply to an HBCU?).
How will this scholarship help you to achieve your goals?
To receive the scholarship, you must show proof of admission at one of the partnering HBCUs.
SUPPLEMENTAL DOCUMENTS
All unofficial college transcripts
Current Resume
One letter of recommendation from your Umoja Coordinator, Umoja Counselor, Umoja affiliated faculty member or Dean.
All applicants must provide Umoja with a short bio and a headshot/face photo to be published to the Umoja website and/or publications for the selected winners.
SUBMISSION DEADLINE
SELECTION NOTICE
Following the application, five candidates will be selected for a mandatory 30-minute Zoom interview which will take place the week of June 17, 2024.
The two scholarship recipients will be notified via email by June 28th, 2024.
The winners will be acknowledged at the 2024 Umoja Conference.