Deadline to Register:
Friday, December 18, 2020 - 5:00pm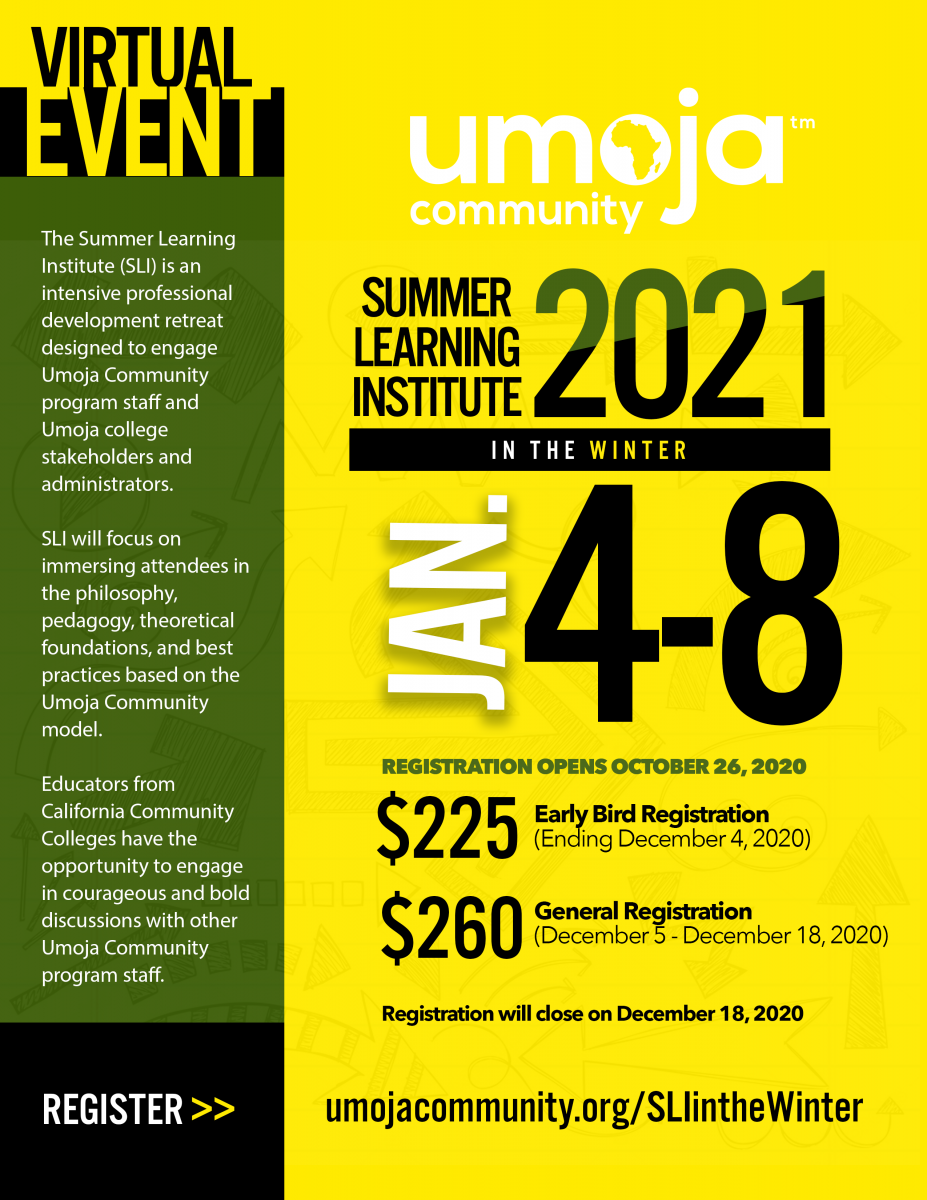 Due to COVID-19, our Summer Learning Institue was postponed, but we are pleased to share that we are bringing it to you this winter!
The Summer Learning Institute (SLI) is an intensive professional development retreat designed to engage Umoja Community program staff and Umoja college stakeholders and administrators.
SLI will focus on immersing attendees in the philosophy, pedagogy, theoretical foundations, and best practices based on the Umoja Community model.
Educators from California Community Colleges have the opportunity to engage in courageous and bold discussions with other Umoja Community program staff.
Schedule Description: