Deadline to Register:
Monday, July 8, 2019 - 5:00pm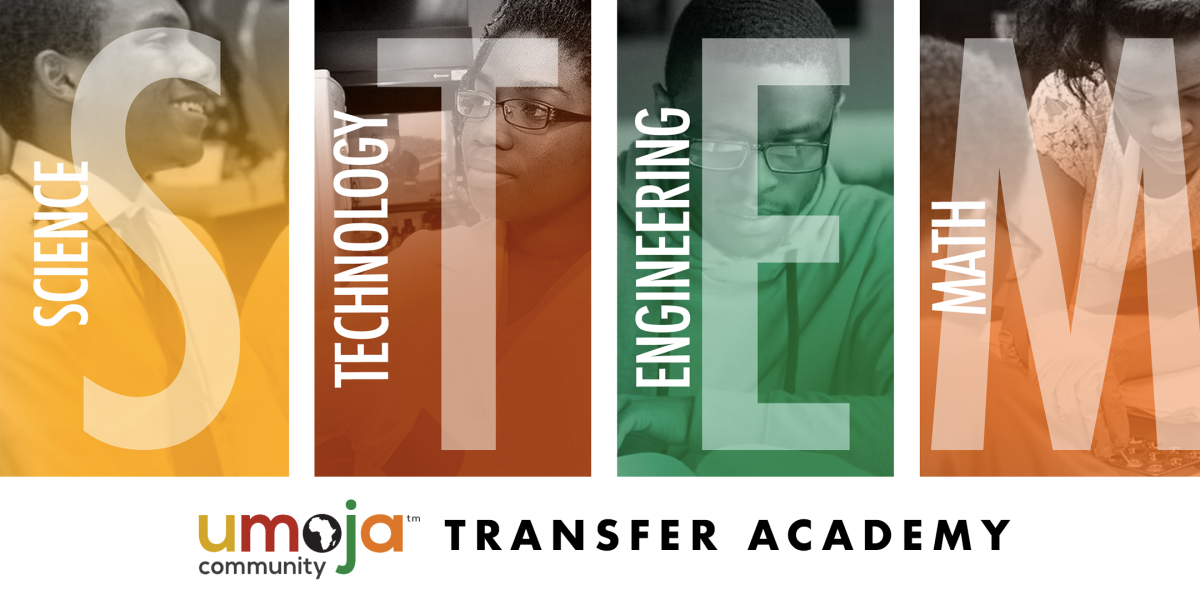 Deadline to Register: Monday, July 8, 2019 - 5:00pm
The Umoja Community will host a S.T.E.M. (Science, Technology, Engineering, And Math) Transfer Academy for our students. This event will expose future transfer students to discipline faculty, university student mentors, industry professionals, and others who will provide them with foundational skills in math, engineering, science, and other related fields.
Registration Instructions:
Colleges can send up to three students and one chaperone. If no chaperone is available, colleges/districts can coordinate with other colleges/districts in the region to attend the S.T.E.M. Transfer Academy. There can be up to 10 students per chaperone.
Please register each student and include their names and email addresses as well as any dietary or ADA accommodations that are needed. These students will then be included in the confirmation email. Please make arrangements with the faculty from your region and enter their information in the registration form.
Cost: Registration is free and includes lodging and meals, and travel expenses will be reimbursed.
Attire: Attendees are encouraged to dress comfortably. One day event will be to off site locations to observe S.T.E.M. industries in action. Students are encouraged to bring business type attire for this trip.
Email general questions to info@umojacommunity.org.
University of California, Los Angeles
405 Hilgard Ave
Los Angeles, CA 90095
Travel:
Travel Information: Coordinators are responsible for making travel arrangements for themselves and their students and will be reimbursed for the most reasonable method of travel. Please make travel arrangements well in advance as reimbursements will only apply to arrangements made three weeks in advance.
Southwest Airlines Group Travel: For schools traveling from farther, coordinators may consider using the Southwest Group travel option. This allows for groups to book travel in advance and make name/traver information changes up to 72 hours prior to travel date. Groups can also pay a deposit upon booking and the remaining balance at a later time. As this is only available for groups with a minimum of ten travelers, schools are encouraged to partner with other coordinators traveling from the same airport. More information can be found here.
Bus: For schools traveling in a bus, be aware that there is no bus parking on campus. There will be signage to designate a drop-off area at the beginning of the event.
Van/Car: Parking permits will be available to the driver of the vehicle. This permit will allow day and overnight parking. Please note that no parking permits will be issued to students driving their personal vehicles.
Lodging:
Lodging Arrangements: Students will reside in the De Neve Plaza student apartments on campus. Students will reside in double apartments and faculty chaperones will reside in single apartments.