Deadline to Register:
Friday, October 23, 2020 - 10:15am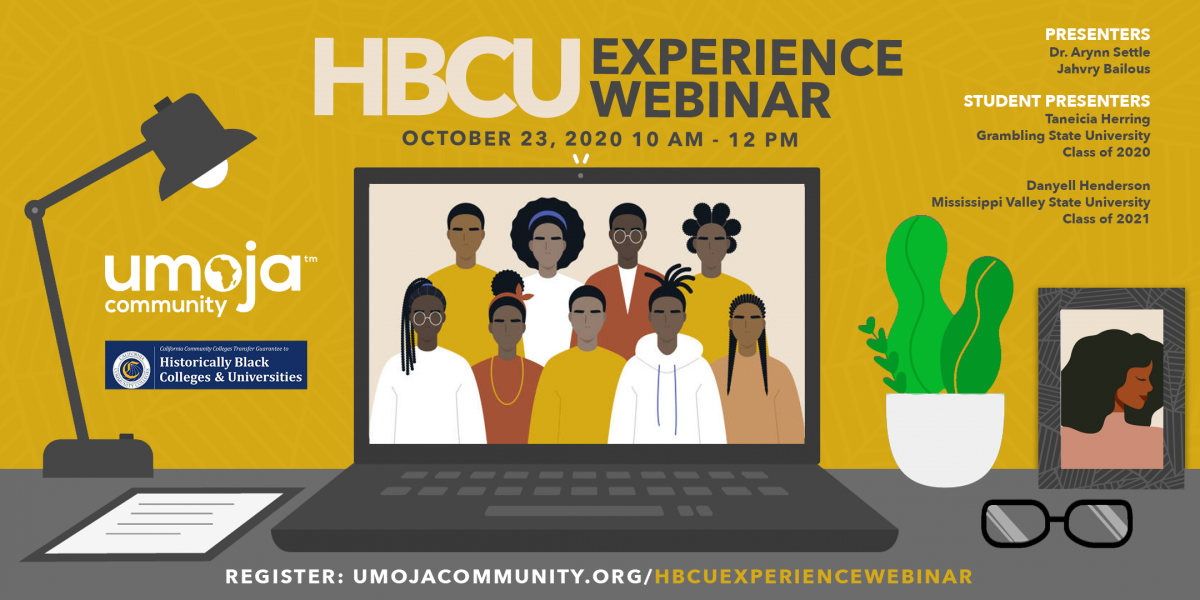 The HBCU Experience Webinar will be presented by the Umoja Community and the HBCU Transfer Guarantee Agreement program. Students who participate in this webinar will gain an understanding of the HBCU experience. The presenters will discuss stereotypes and myths. Participants will engage with current HBCU students and graduates. Students will be equipped to entertain the viability of attending an HBCU. We hope you will join us!
Presenters: Dr. Arynn Settle & Jahvry Bailous
Student presenters: Taneicia Herring (Grambling State University, Class of 20'), & Danyell Henderson (Mississippi Valley State University, Senior)