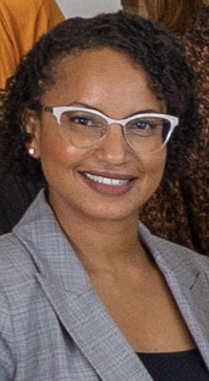 Carmen Perkins
Staff
Carmen Perkins, is the Chief Operations Officer at Umoja Community Education Foundation. She defines herself as more than just a leader in operations; but an advocate for equity, a change maker and an entrepreneur at heart.
She is also the Founder of Project Edquity, a collective of dedicated consultants, trainers, and facilitators specializing in diversity, equity, and inclusion. Together, they work tirelessly to challenge and dismantle systemic barriers and biases within the workplace.
Prior, Carmen worked as an Operations and Special Projects consultant at Kapor Center, where she served as the Chief of Staff for the COO. Her responsibilities encompassed critical areas such as analysis, governance, staff resourcing, and performance management.
Before joining Kapor, she took on the role of Founding Chief Operations Officer at Earn & Learn, where she spearheaded day-to-day operations, managed finances, and played a pivotal role in developing a proprietary CRM system named ELENA.
Her journey began in the field of education, where she wore various hats - from being a community college instructor in Business and English to acting as a mentor for University startup founders at the UC Davis Plasma Accelerator. She has also worked in administrative roles, serving as an HR Director and Enrollment Manager in K12 , and spent several years supporting students as a Student Services Administrator at Stanford University.
She is a California native who received both a BA in English and an MBA in Organizational Leadership from Holy Names University, with a special focus on change management. These experiences have shaped her into the dedicated and forward-thinking leader she is today.  When not working she enjoys watching baseball and softball games and spending time with her husband and three children.