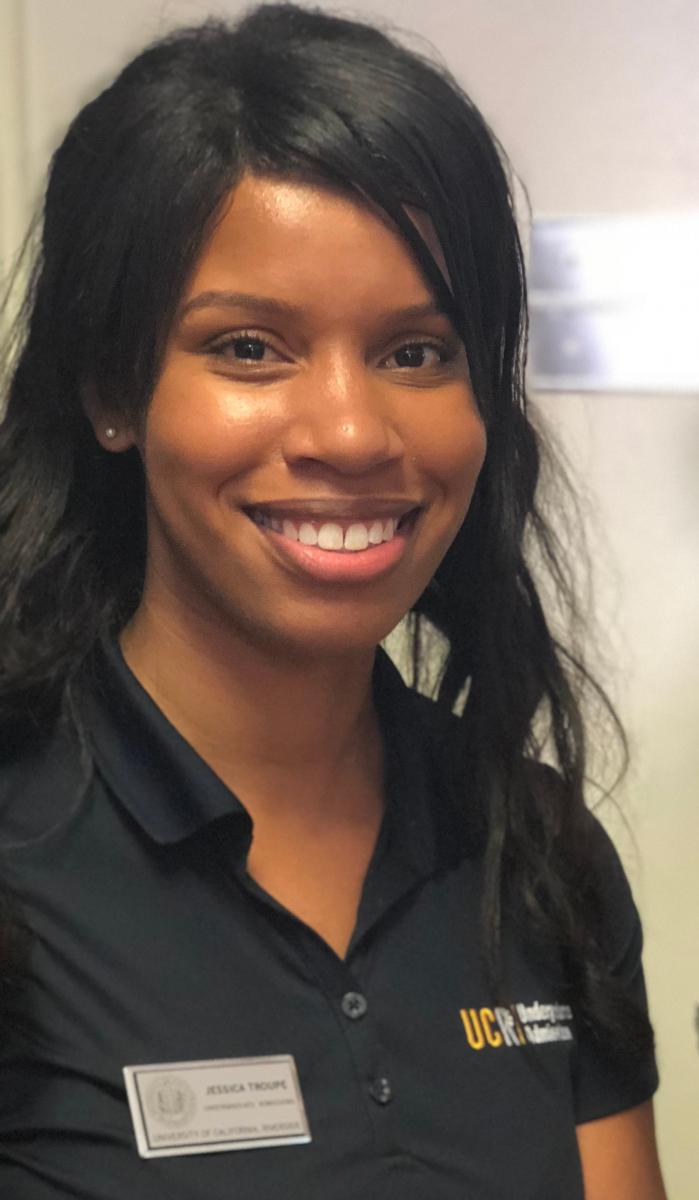 Jessica Troupe is the community engagement and outreach Academic counselor and Umoja coordinator at the University of California, Riverside (UCR). After transferring from Moreno Valley College, Jessica became very active in the UCR community. Her remarkable contributions to campus were highlighted when she was asked to serve on a panel with the University of California president, Janet Napolitano. Jessica played an invaluable role in the coordination of Umoja's first Student Leadership Summit. We asked her about her experience in Umoja and what has sparked her passion to give back!
Why did you want to be apart of the planning for the Umoja Student Leadership Summit?
The Umoja learning community was very transformative for me when I was a community college student. Umoja conferences, workshops, and the support of Umoja faculty have been a fundamental part in helping me to cultivate leadership skills that I still practice today. It has been such an anticipated event for me because I experienced the impact. It is important that we continue to spread it. Our village is a force to be reckoned with.
What has Umoja meant to you?
Umoja has meant so much for me. Being a first generational college student, it was quite the journey trying to navigate the whole 'college' thing. Umoja took me by the hand and successfully guided me to UCR. So many doors have opened in my life because of it study abroad, job opportunities, and the ability to give back to my community. The fact that they are still holding my hand beyond the point of graduating from a community college speaks volumes about the learning community.
What powers your passion for student growth and development?
My passion comes from wanting Umoja to spread like wildfire. I want to strengthen the transfer student pipeline, which motivated me to develop a Umoja community at UCR. Umoja should not just stop at a community college. My vision for Umoja is to see it integrated into K-12, 4- year colleges, and post-grad.
What is the most important lesson you learned from Umoja?
Be Intentional and Deliberate, to be the change you want to see you must do what it takes to put yourself in that position.
Publish Date:
Monday, September 10, 2018