Shared with the Umoja Community on Friday, March 26, 2021.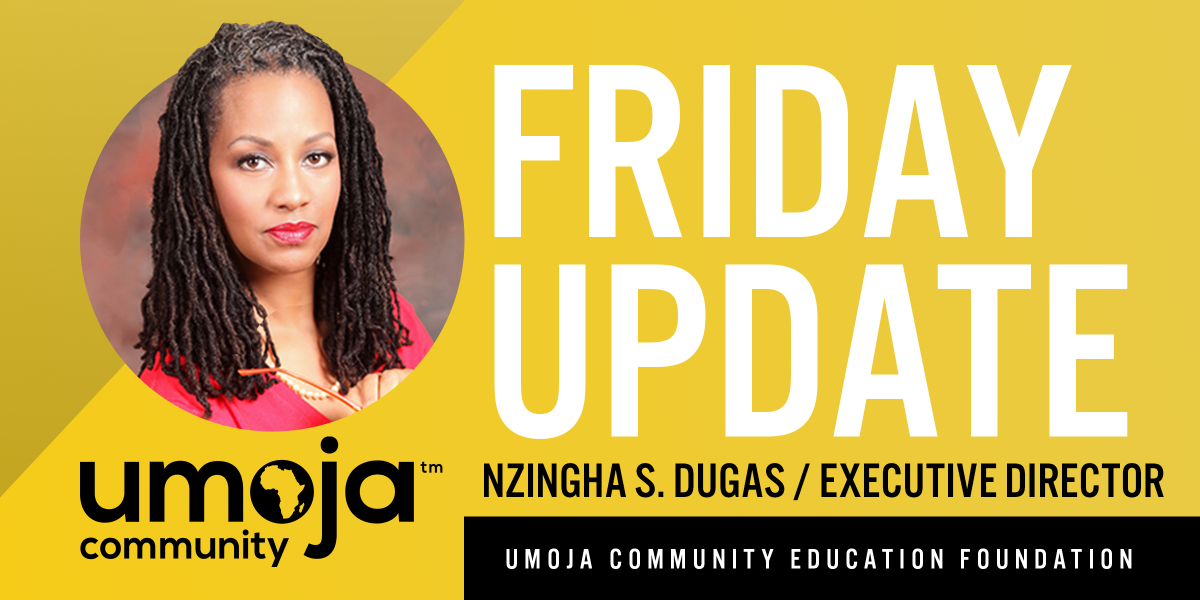 Dear Umoja Community,  
CALL FOR PROPOSALS:
Theme: "Our crown has already been bought and paid for. All we have to do is wear it" ― James Baldwin. 
The Umoja XVI Conference is currently accepting proposals for workshop session presenters.  
Proposal submissions may only be submitted via this link: PROPOSAL SUBMISSION LINK 
Background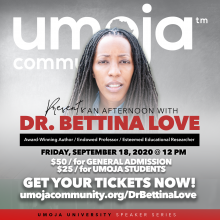 The Umoja Community Education Foundation will host the third Umoja University Book Club gathering on Wednesday, September 16, 2020, at 12 p.m. This session will cover chapters 5 and 6 of Dr. Bettina Love's award-winning book entitled "We Want to Do More Than Survive: Abolitionist Teaching and the Pursuit of Educational Freedom." All members of the community are welcome to join us. The discussions will be streamed live on our Facebook page. For more information, got to http://umojacommunity.org/UmojaBookClub.
Pages